ZASPY Software has over 20 years of experience in the software development industry, we are a SaaS (Software as a Service) provider who can help your company run smooth and effortless using a cloud base system customized to your specific needs. All our clients run their entire operations from our servers, not worrying about infrastructure, software updates, backups, system maintenance and many other related problems that can occur when you manage your own server or datacenter.

We can develop an entirely new system from scratch or we can use a sort of the cloud-based systems, modules, and tools we already have and integrate them to build a customized solution to run your operation no matter how complex your business requirements are. So instead of buying an off-the-shelf program that can partially suit your business requirements, do not have the specific functions or reports you need, and comes with several features and modules you will never use, we encourage you to take a step ahead and build your unique solution that will work exactly as you need it.

An additional option of your customized solution is that it can also replace your old, not responsive, difficult to manage webpage. ZASPY can build your customized solution behind a powerful, responsive and modern looking website that is fully controlled by a very easy-to-use content management system with a lot of modules and tools developed by us.
You can choose from a variety of professional-looking modules such as Events, Courses, Shopping Cart with online payment gateway, News, Articles, Photo Gallery, Slide Shows, Interactive Menus with submenus, Testimonials, Links, Clients Logo Roulette, Advertising, Documents and Pages among other. Pages its a powerful module from where you can build unlimited HTML pages capable of showing text, images, and video plus the benefit of handling responsive layouts. If your website requires a special section or function you can't find among our gallery of existing modules, we can develop it for you. ZASPY Software can be your one-stop provider for both your customized solution and your website.
---

Our Development Cycle

From the moment you share your idea with us, we start a process of creating a unique design based on your specifications but refined and enhanced by our business analyst experts to obtain the best, efficient and productive solution possible. We use the SCRUM FRAMEWORK in our development cycle, so you will benefit from a process where your idea will be segmented in small iterations that are scheduled to be developed and released in shorts period of time normally between two to four weeks. At the end of each period, each segment is developed, completed, tested and published so you will have a workable module, tool or function ready to use from your product. Under this framework your whole project will be completed earlier than otherwise may have been possible because you do not need to wait for the entire product to be complete.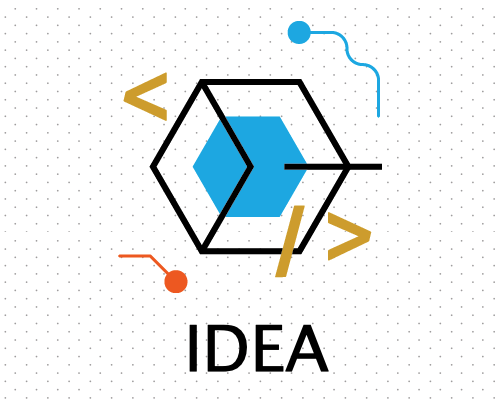 The
Product Owner
from our SCRUM Team will be responsible of understanding and analyzing your idea, he will use his vast professional experience as a Business Analyst to build the correct roadmap and business requirements for your product.

The roadmap is the strategic plan that defines the goals and the desired outcome of your product and the requirements will provide all functionality and usuability you need from it.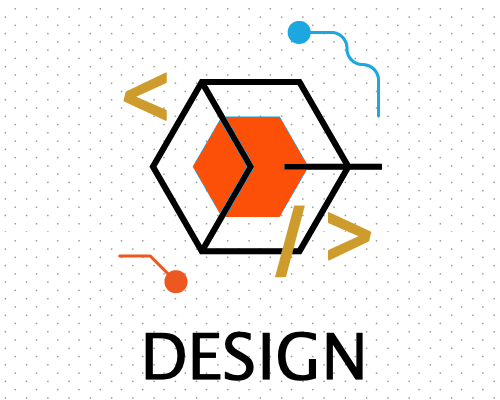 We will use roadmap and the business requirements to design your
Product Backlog
, which is a prioritized list of work for the development team where the most important items are placed at the top so the development team know what to deliver first.
In a meeting called
Sprint Planning
, we will define which items from the backlog will be the desired outcome or
Sprint Backlog
in the next iteration of time.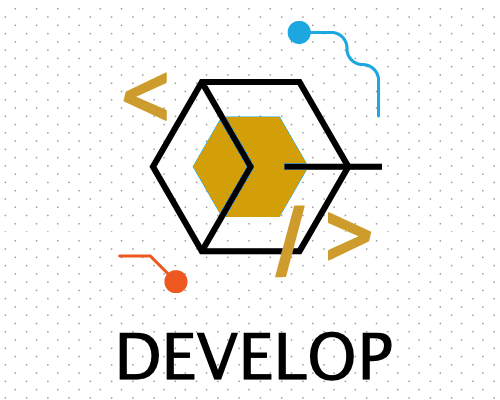 The
Scrum Team
will be made up of a cross-functional group of about 4-6 members who are responsible for developing your product.
They will work toward the Sprint Backlog during a time boxed iteration period called a
Sprint
that we ussually set to last between 1-2 weeks.

The
Scrum Master
is responsible of solving any issue delaying the Sprint and all members collectively are responsible for getting the work done.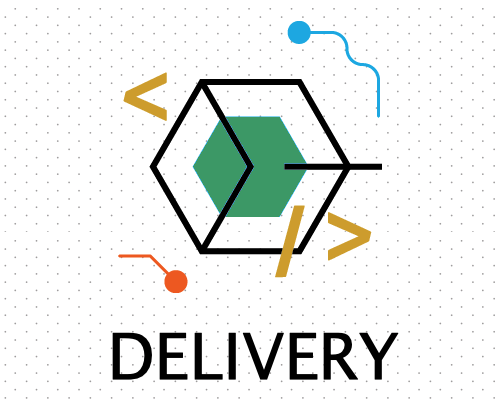 A short Daily Scrum Meeting is celebrated daily to verify the work to be performed by each member and check if any potential problem can stop or delay the Sprint. Once the Sprint is finished a Sprint Review meeting is scheduled to determine the product usability. It's expected to have a complete usuable Product increment at the end of each Sprint. The Sprint Retrospective meeting will look for a possible opportunity of improvements.
---