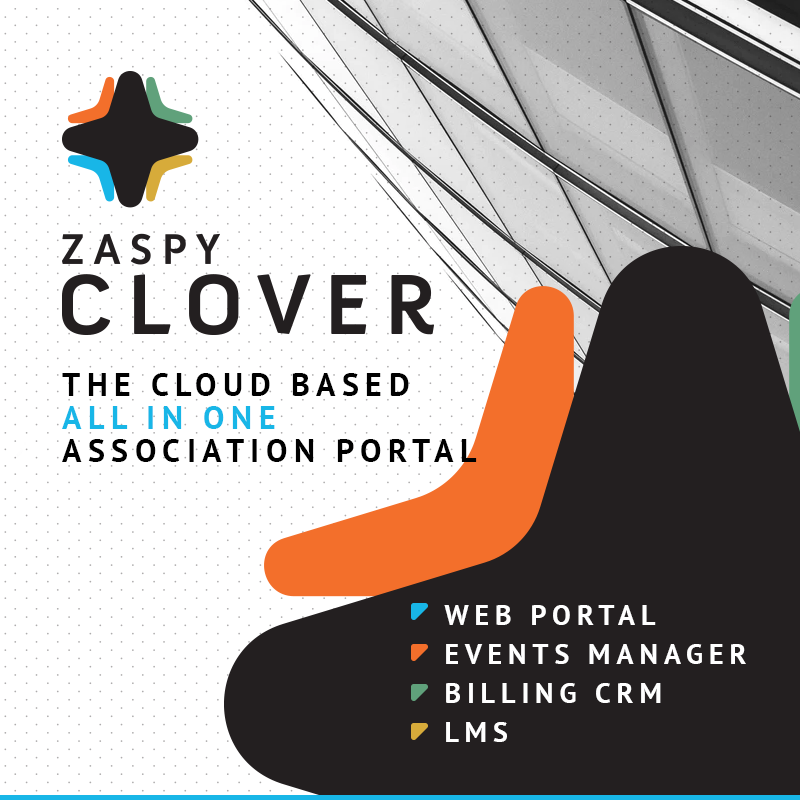 ZASPY CLOVER is a Cloud Based Association Portal delivering a one-stop solution for all your association needs. ZASPY CLOVER is a powerful solution integrating four major products; an Association Portal with Content Management, a powerful Events Manager, a comprehensive CRM with Billing and an (LMS) Learning Management System. ZASPY CLOVER is the results of many years of development experience serving the association industry, designed and programmed based on real needs and to solve the most complex requirements from our clients.

Over ten years ago we started with the LMS and the CRM, later we added the Quota Billing, and recently we incorporated the Event Manager and dozens of additional features and functionalities making our solution a unique product in the association industry. All modules are perfectly integrated and orchestrated to work seamlessly between each other and they were carefully designed and layout to create a powerful but very easy-to-use system.

We developed all our Content Management tools with the non-programming experience user in mind, so any person with a minimum technical background can customize the appearance of the portal. The following is the full-feature list of the four major components of ZASPY CLOVER: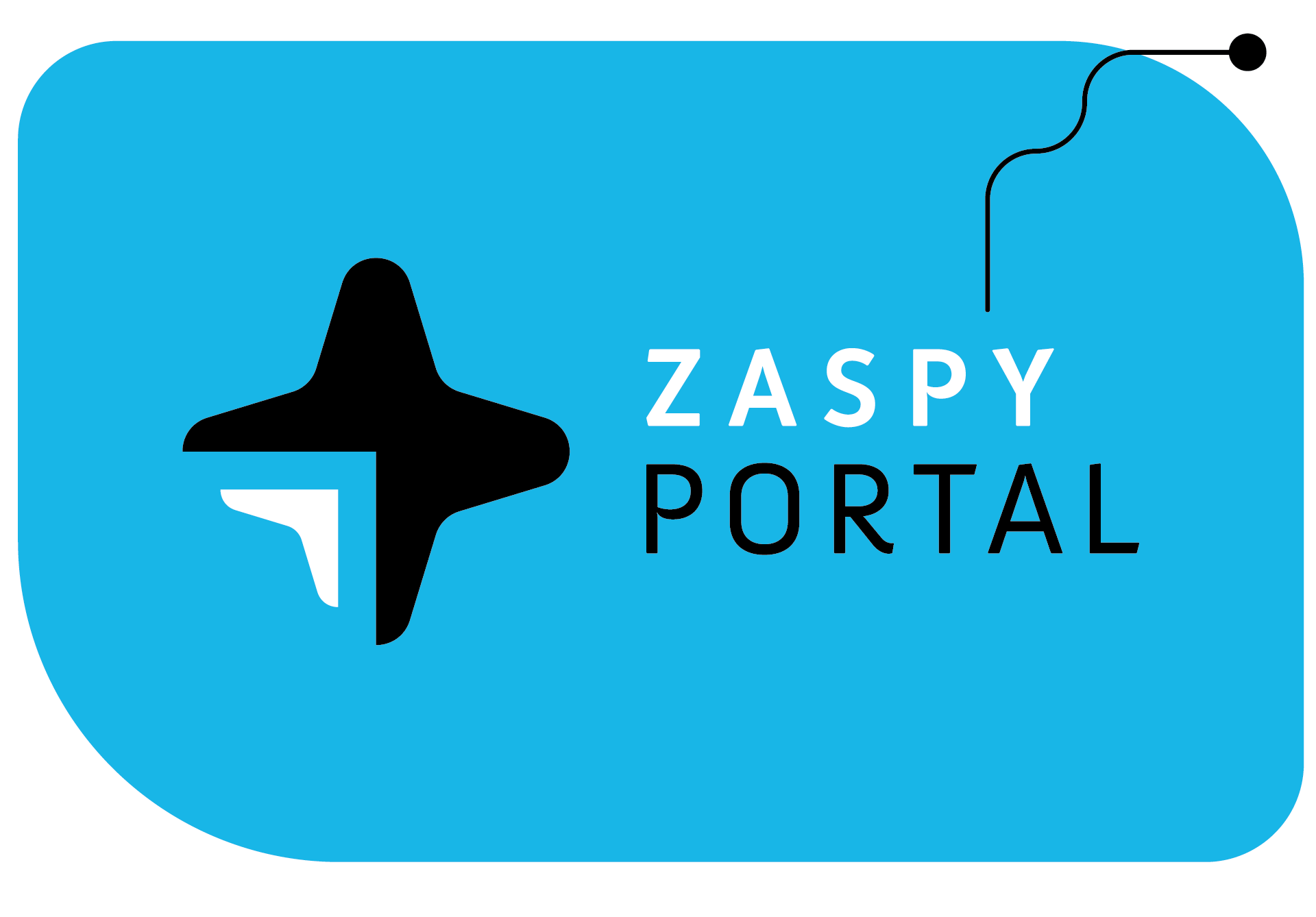 • Administration Portal

• Responsive Members Portal

• Content Management

• Pages Manager

• Slide Show Manager
• Image Manager

• Intarective Menus
• Advertising Manager

• Image

• HTML

• iFrame

• News/Articles

• Photo Gallery

• Document Management

• Links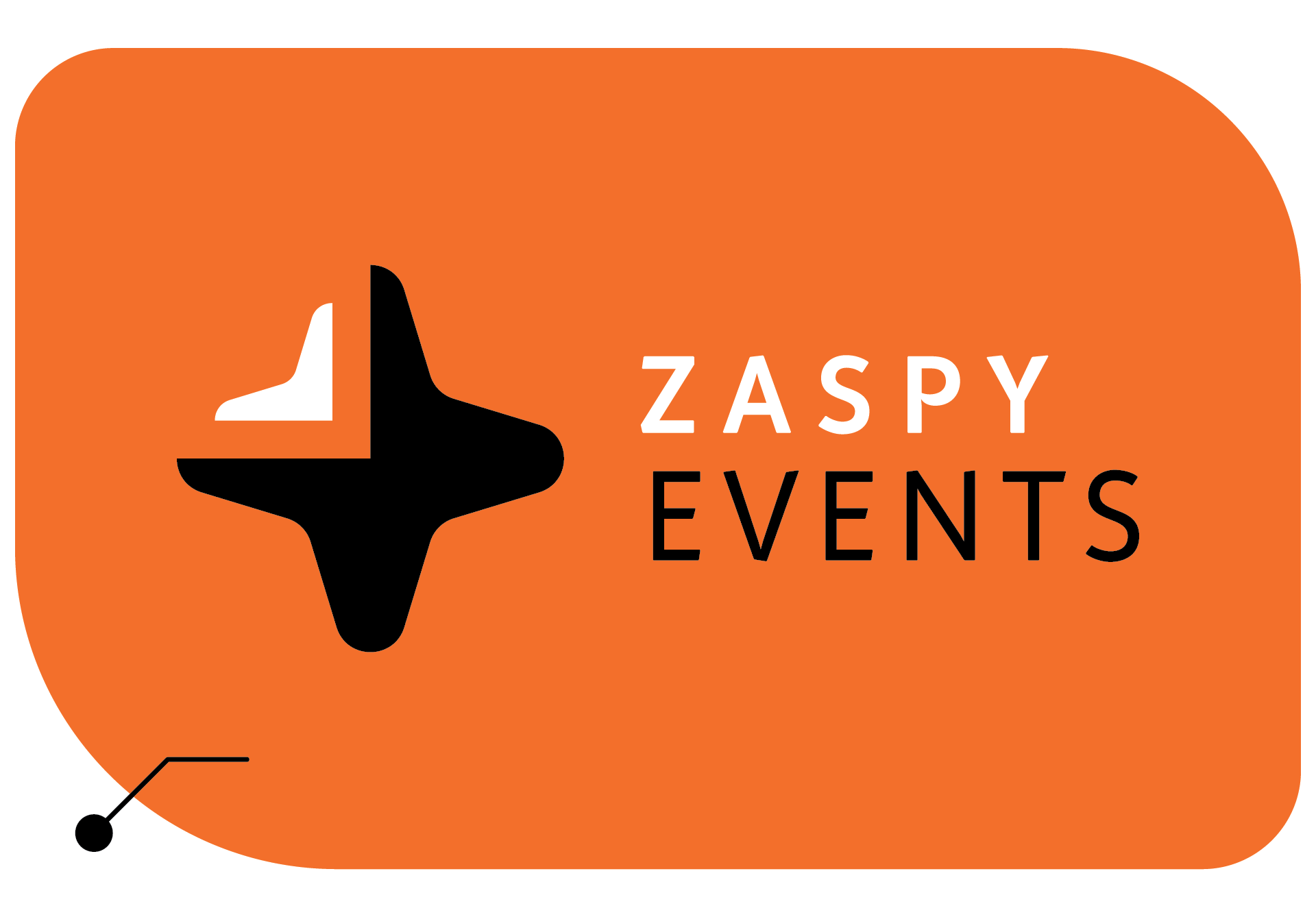 • Events Management

• Flexible Billing Options

• Contributions

• Sponsorships

• Marketing

• Admission

• Paperless Punch Tool

• Barcode

• QR Code

• Biometrics

• Assemblies

• Quorum Calculator

• Voting Module

• Convention Manager

• Hotel Rates

• Tickets Generator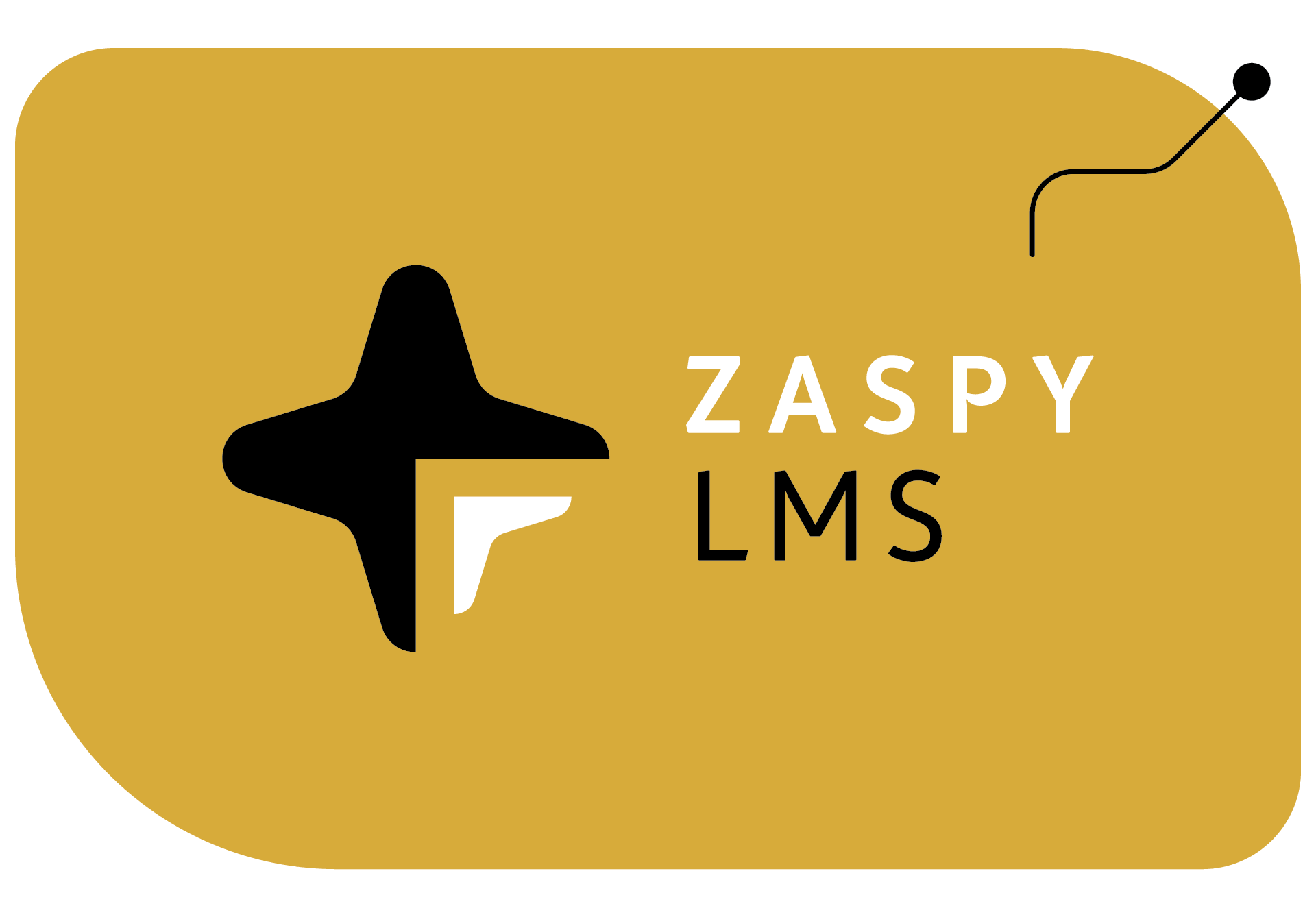 • Continuous Education

• Classroom Courses

• Online Courses

• On-Demand Videos

• Webinars

• Documents

• Multiple Sessions/Course

• Multiple Credits/Session

• Paperless Punch Tool
• Barcode

• QR Code

• Biometrics

• Automatic Certificate

• Verification Code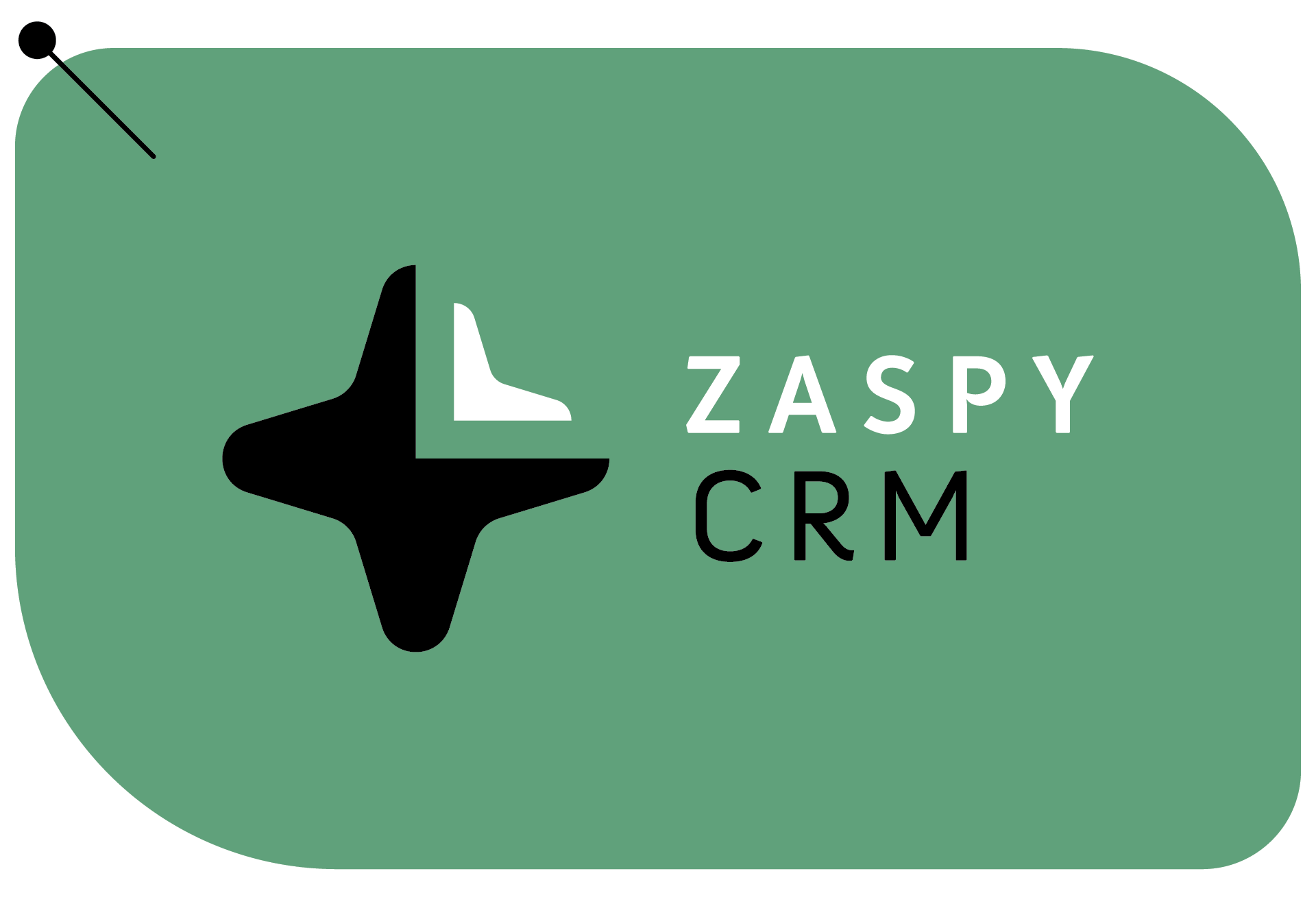 • Members Database

• Biometric Ready

• Automatic Quota Billing

• Manual Billing

• Online Payments
• Credit Cards

• e-Check

• Surveys

• Mass Mailing with Tracking

• PVC IDs with Barcode

• Labels Printing

• Lots of Reports

• Data Export to CSV
---

Optional iOS/Android APP Availble

ZASPY CLOVER clients have the option to purchase a customized iOS/Android compatible mobile APP for their portal. The APP can run a subset of the modules available on the CLOVER portal. The APP can be ready within weeks from the time of purchase. The following are real APP screenshots from one of our CLOVER clients.

The EVENTS module in the APP have all the features of the EVENTS module on the portal. Your clients can purchase Admission Tickets, Sponsorship Packages, Marketing Packages, make Donations or purchase Exhibit spaces as well. Credit Cards and e-Check Payment Gateway is also available from the APP.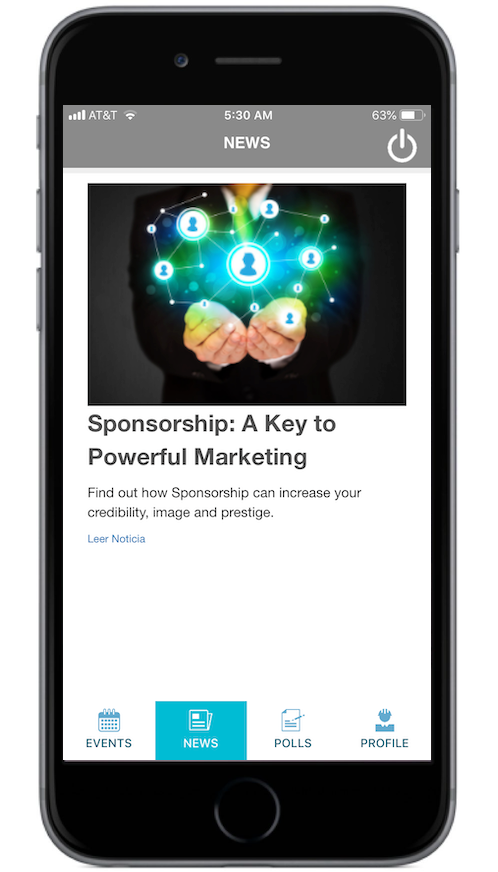 The NEWS module provides the ability to determine where the NEWS will be available, Portal Only, APP Only or Both. The NEWS editor allows you to create effective and nice looking news with the mix of text, images, and video.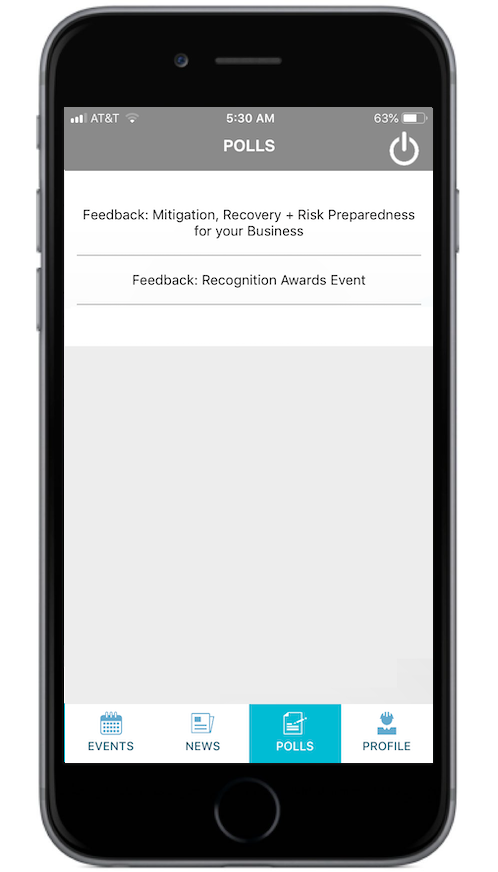 Six (6) different type of questions can be created on the Poll's module; Open-Ended; Multiple Choice (no duplicate); Multiple Choice (with duplicates), Rank Order Scaling, Yes/No and Rating Scale. Polls answers are immediately routed to the Portal as soon as the users finished the Poll. All answers can be exported to EXCEL for further analysis.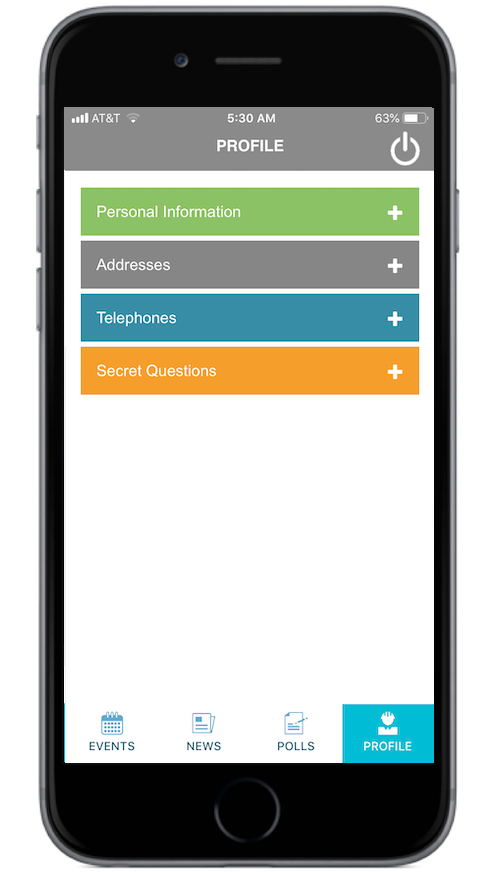 The PROFILE module allows your Clients to edit their Personal Information including, Photo, Gender, Addresses, Email, Phones, and the Secret Questions which allows them to recover their password. Other submenus can be incorporated into the Profile module such as Documents, Billing, Course History, etc.